Covered Wagons
Sleeps 4 to 6
Our glamping wagons come equipped with a queen bed and bunks to sleep 4-6. They are heated and air conditioned, have a microwave, refrigerator, coffee pot, and smart TV. They have a full bathroom with shower and come equipped with sheets and towels.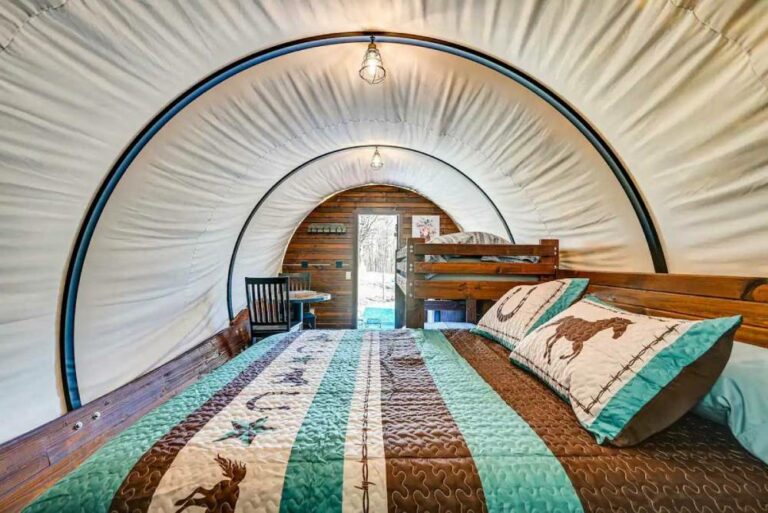 Waterfalls And Wildlife In The San Juan Mountains
From South Fork to Gunnison, scenic and historic Silver Thread Byway lures you up the mountain and back in time with adventures in old mining towns, explorations of long-forgotten logging camps, and breathtaking views of lakes, waterfalls, and the Blue Mesa. Choose RV camping, reserve a covered wagon or cabin, or, pitch a tent, – adventure begins here at Silver Thread Basecamp on the Rio Grande River.
Comforts Around the Campfire
Enjoy the sights and sounds of wild nature without giving up the conveniences of civilization. Quiet, shaded campsites, hot showers, newly-remodeled restrooms, playground, modern laundry facility, and free WiFi are just the beginning. Come see us when the weather is perfect from May 1 – October 31.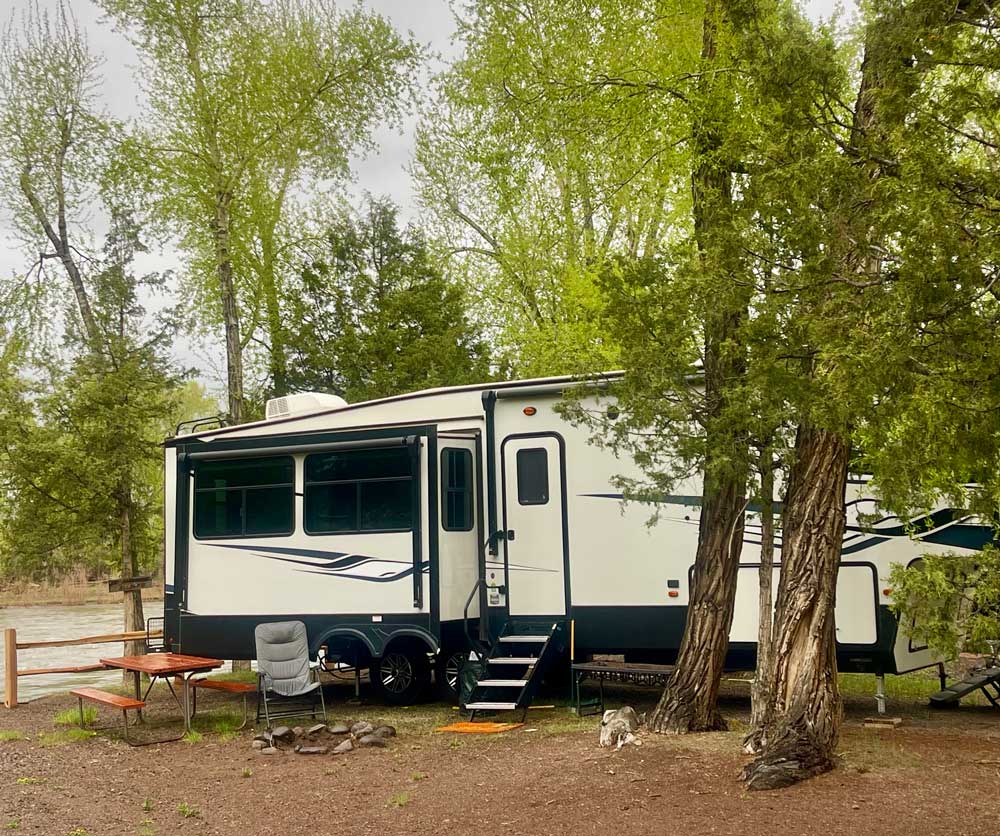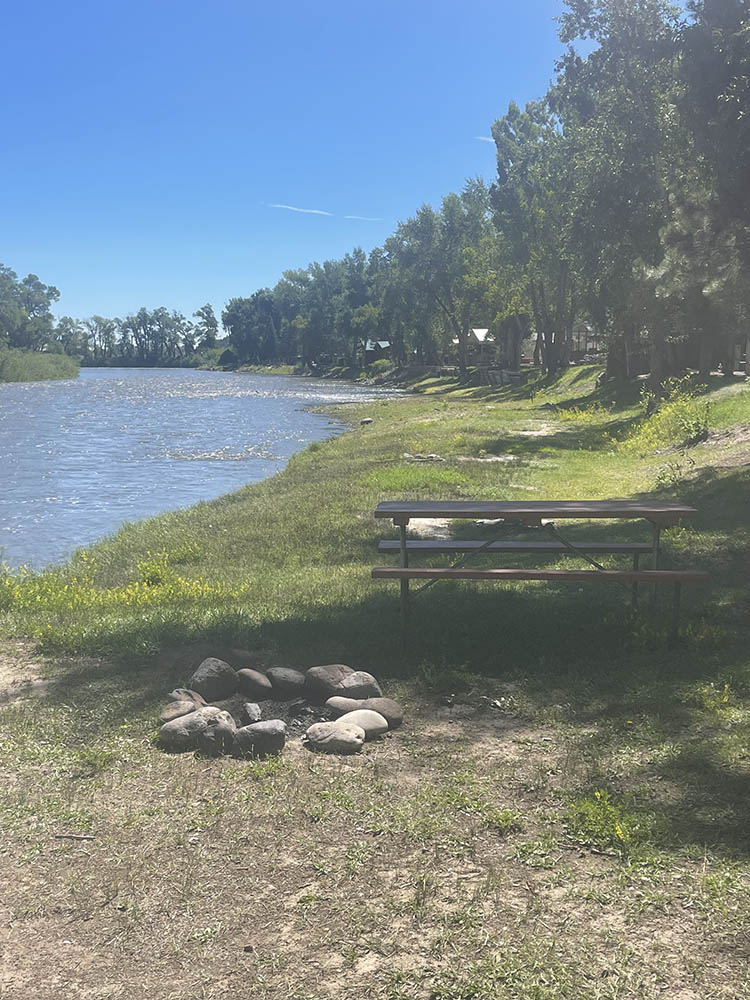 Explore Southern Colorado
Ruggedly beautiful Colorado offers limitless ways to enjoy the outdoors – hiking, rafting, fishing, biking, ATV trails, geocaching, bird watching, wildlife photography, and golf. Visit the museums, discover the thousand-year-old culture of the Ute people, shop for souvenirs, and try all the restaurants. The Silver Thread Byway is overflowing with exciting ways to make memories.
There are countless lakes, streams, and rivers in Colorado offering camping sites with superior fishing, but only 322 miles of trout streams in the entire state have been designated by the Colorado Wildlife Commission as Gold Medal waterways because they offer great spots to catch really large trout. The Rio Grande River runs right beside Silver Thread Basecamp and has earned that distinction. Bring your fishing tackle!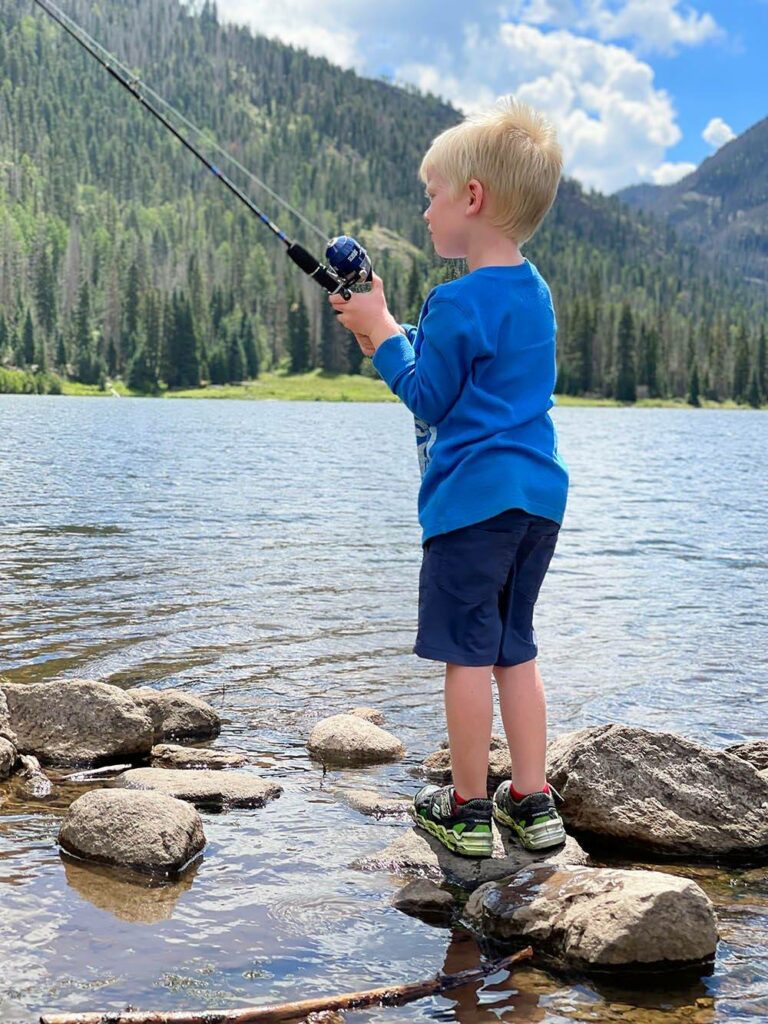 J Droid Dennis
May 21, 2023
Just stopped in to say hello to new owners. Already seems like an upgrade wit addition of three covered wagons! Full electric, toilet, heat/AC, bedding for 4, and one sleeps 6. New owners are very knowledgeable about campsites as they have others. Very friendly! Workers live on site so very helpful and take great care of guests and grounds. Right on the river. Close to town.
Sherry Honaker
January 12, 2023
Outstanding campground and wonderful owners
Jill Wilson
October 22, 2022
Great campground! Hosts were very helpful and got us all set up. We stayed for 2 nights on our way out and 1 night on our way home. Clean, spacious, & scenic campsites. Would highly recommend!
John Bennett
October 20, 2022
Had a great long weekend on the river's bank. Beautiful spot. Manager was terrific assisting us with a space heater when our furnace went out and lows were in the 20s! Thanks!
Rick Logue
September 21, 2022
We had a reiver front campsite that was level. Great view of the river from the back window and very quiet at night
Synod Leader
September 12, 2022
Beautiful RV Park. Very friendly staff. Quiet and peaceful.